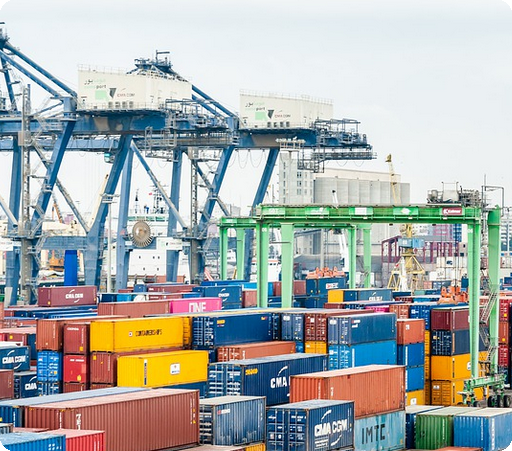 Export to South Sudan
ABOUT
QA Technic offers Testing, Inspection and Certification (TIC) services including Trade Facilitation Services to Government Authorities such as Consignement Base Conformity Assessment (CBCA), Verification of Conformity (VOC), Destination Inspection, Cargo Tracking, X-Rey Scanner, Weigthing, Price Verification, HS Codification
Our company was established at December 2004 by Turkish engineers with 100% local capital and started its operations under the name of Alberk Kalite Ekspertize which was changed in the August of 2007 to Alberk QA Uluslararasi Teknik Kontrol ve Belgelendirme Ltd. Sti and thus became a private corporate body and became one of the most trusted company in the sector due to its objective, professional and ethical approach to its work.

In order to fulfill requirements of institutionalisation emerged from its expanding structure; company's name was amended as "Alberk QA Uluslararası Teknik Kontrol ve Belgelendirme A.Ş." along with its structure.

We added calibration to the services of ALBERK QA TECHNIC by acquiring Bekal Company specialised at calibration services within the sector of industrial and biomedical in 2015.Thus ALBERK QA TECHNIC has also developed laboratory identity.

Moreover ; ALBERK QA TECHNIC has established an Office in Ikitelli at 2015 and moved its experiment laboratory to referred Office.Our service portfolio has been expanded via this laboratory for which Accreditation process has also been completed.

QA TECHNIC, aims to provide facilities for accreditation and to assist your company in getting Quality System Certification, CE & Product Certification,Calibration, Testing Laboratory and thus ensure prestige in national and international arenas your services or products.

ALBERK QA TECHNIC acts in accordance with impartiality policy during evaluation process of client applications by head headquarter and offers TURKAK accredited certification service to its domestic clients.Audit and reporting language is Turkish.

ALBERK QA TECHNIC aims to fulfill the responsibilities of sectoral improvement and its development by creating value with identical strategies,respecting knowledge and business labour within all related territories and sectors.

ALBERK QA TECHNIC is always by your side as trusted and leader institution; by providing its TURKAK accredited certification service to all domestic clients in Turkey and IAS accredited certification service to its global representatives via possessing sectoral based experience and competent audit team and tutors not only but also with its significant national and international references. .
WHAT WE DO
Register your company to QAGateway
QA Technic offers Testing, Inspection and Certification (TIC) services including Trade Facilitation Services to Government Authorities